Pilates Classes.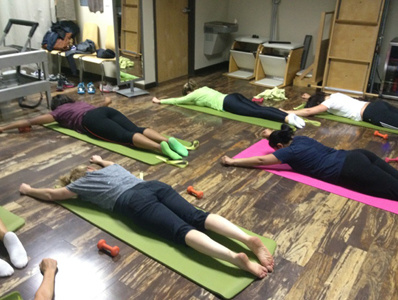 Our Group Pilates Classes and Private Pilates Sessions

are designed around the basics of Pilates (flexibility, a strong core, deep breathing and optimized posture), as well as concentrating on strength training, cardiovascular fitness, endurance, and achieving the optimum body shape as well as your personal fitness goals.

There is no single solution to maximizing physical fitness, and Flo Pilates Studio in Virginia Beach excels in customizing a fitness regimen tailored to the needs of the individual.

We specialize in personalized class formats as well as group class settings. At Flo Pilates, you'll enjoy the rush of group sessions enhanced by the personal attention of individual training.

Flo Pilates' approach to achieving your ultimate level of fitness concentrates on muscle activation and promotes optimum metabolic health. Give your metabolism the boost it needs and sculpt your shape into the hard, balanced Flo Pilates body you've always wanted.